This is a hilarious story, but its funniest moments resonate because of the sadness at the story's core. Can you talk a little bit about what you think is funny in short fiction? What's the role of humor in fiction, and how is it related to sadness and empathy for you?
It seems like some of the funniest moments in short fiction, as well as in other creative work, happen when we recognize things that we innately know to be true, but that would make us cringe to admit out loud. I think stories of human weakness and dysfunction often walk a funny/sad line because we recognize flawed human behavior instinctually. We have to laugh to make the true/weak/flawed thing okay, and then once it's okay, we can empathize. With regard to this story—I think hearing or talking about someone else screwing up is funny because we've all been there, but we get so proud of ourselves when today, it's someone else screwing up and not us. So perhaps we laugh and judge in order to distance ourselves from the other person's mess. Which is, when you think about it, a little pathetic…and in turn pretty funny.
Your story weaves in and out of a first-person plural point of view, something that I think is really hard to pull off without feeling gimmicky, but it doesn't feel that way at all here. This POV—Diane's group of friends and their collective voice—feels completely organic. Can you discuss how this story came about? What was your entry point into drafting this story, and how did the story evolve from there?
I have a deep and slightly wicked love of gossip. Human foibles are, of course, fascinating, especially those of people we know. But there's a line gossip can cross from being newsy and relatively harmless to plain mean. I think we sometimes believe we can get away with saying very critical things about people if we love them—as though that love gives us permission to be assholes. This is a tendency I'd been noticing in myself and others the week I wrote this story; not a very nice or flattering tendency, something to work on, but I think human.  To explore that territory, I returned to one of the most striking pieces of gossip I'd ever heard—the bag-of-poop anecdote in the story, which, in true urban legend fashion, supposedly happened to a friend of my friend in another country ten years ago. I wanted to recount that story in a gossipy "frenemy" voice, and to try to take that to an uncomfortable place. And then I ended up really liking Diane. To keep hoping and trying through repeated pain and derision requires a lot of strength. I hope her friends recognize that on some level!
Describe your writing style in a single .GIF.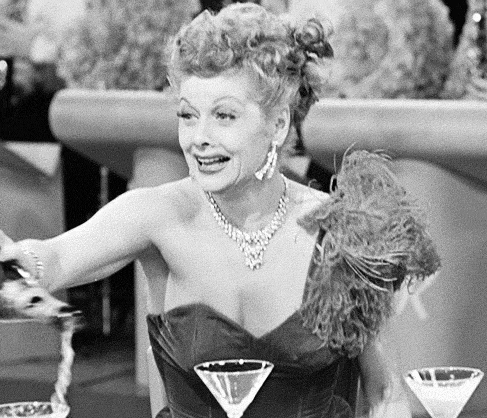 What are some of your biggest influences that aren't books (TV shows, Twitter accounts, theme park attractions, crayon colors—anything)?
Hmmm…I'll watch pretty much any TV show, obsessively if possible, but the ones I find myself referencing in everyday conversation are Game of Thrones and (yes) The Bachelorette. Speaking of human behavior! And Tommy Wiseau's The Room is probably my favorite movie of all time.