Kathy Fish Fellowship
SmokeLong Quarterly is now accepting submissions for its 2018 Kathy Fish Fellowship for new and emerging writers. The fellowship honors Kathy Fish, a former editor here at SmokeLong, a fantastic writer herself, and a continuing champion of new and emerging writers.
The winner of the 2018 Kathy Fish Fellowship will be considered a "writer in residence" at SmokeLong (note: position is virtual) for four quarterly issues (March, June, September, and December 2018). Each issue will include one flash by the Fellowship winner.
The winner of the Fellowship will also receive $500.00, to be paid as follows: $100.00 on announcement of the winner, and $100.00 upon publication of each of the four issues in 2018.
Fellows will have the opportunity to work with SmokeLong staff and participate in online writing workshops.
Writers who have not been published in SmokeLong Quarterly and who do not have a published chapbook or book-length work in any genre (or are not under contract for such) are eligible to apply. We particularly encourage marginalized and diverse voices, such as writers of color, writers from the LBGTQ community and writers with disabilities. Following are the guidelines for application and the terms of the award:
Application Guidelines
Writers are eligible who:
have not been previously published by SmokeLong
do not have a chapbook or a book-length work published, self-published, or under contract, in any genre
are 18 years or older
Applications should be submitted under the Kathy Fish Fellowship Applications category on Submittable. In the title box, please write: "2018 Fish Application." In the cover letter/bio field, please include your name and a short bio. Do not put your name anywhere else in the application document.
Answer the required questions within the word count limit.
Upload your fiction samples in ONE document, double-spaced (no funky fonts or styles, please) with the following guidelines:
Four samples of your flash fiction (stories of 1000 words or less).
Please include word count after the title of each story.
These samples may be unpublished or previously published in venues other than SmokeLong, but at least one of the samples should be previously unpublished. (NOTE: We strongly suggest that you not submit your unpublished sample(s) elsewhere during the time your application is under review with us. Should they get accepted at another journal, you will have to withdraw your entire fellowship application from consideration. Due to the blind review process, we cannot substitute story samples within applications.)
Please note if a sample is previously published, but do not include specific information about the publication.
The writing samples should, as a whole, best reflect your ability, style(s), etc. Show us who you are as a writer through these samples.
There is no application fee through September 20, 2017, but a $5 donation is suggested. After September 20, only the $5 fee option will be available, through October 31, 2017. No priority will be given to applications that submit with a donation. All donations raised will go toward future Kathy Fish Fellowship funding, so please consider adding a donation so that we may continue to fund the fellowship in the future.
Applications are open from August 15 through October 31, 2017 (unpaid option is open from August 15 through September 20, 2017 ONLY).
The winner will be announced in late December.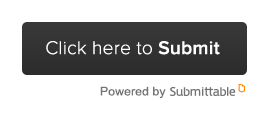 2017 Kathy Fish Fellow
Allison Pinkerton has an MFA from the University of Central Florida. Her work is forthcoming from Image, received an Honorable Mention from Glimmer Train, and has appeared online at The Pinch, the Ploughshares blog, and elsewhere. She teaches at the University of Central Florida.
Read: Gram Pouts With Duck Lips
Read: Our Lady of Lasers
Previous Kathy Fish Fellows
2016: Shasta Grant
2013-14: Adam Peterson and Megan Giddings
2009: Tara Laskowski
2008: Stefanie Freele
2007: Beth Thomas
Save
Save
Save
Save
Save
Save
Save
Save
Save